Trampoline Assembly 
in Melbourne Suburbs

Clean, Fast and Safe trampoline assembly at an unbeatable price, guaranteed. We operate in Melbourne CBD and greater Melbourne suburbs.
Assembly of:
SPRINGFREE | VULY | SPRINGLESS | HYPERJUMP | PLUM | YETI | AND MUCH MORE
Call us NOW for a FREE and FAST QUOTE, our prices are truly UNBEATABLE:
WE ARE AVAILABLE
From Monday to Sunday between 07:00-am till 21:00-pm in Melbourne. Need a trampoline assembled during public holidays or after hour?
Please let us know!
WE ARE EXTREMELY FLEXIBLE
Usually, we are able to commence and finish assembling a trampoline within 24 hours! Need something faster?
Please let us know!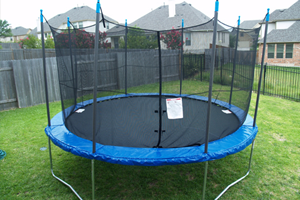 WE ARE SAFETY FOCUSED
We do trampoline assembly perfectly and safely, tidy up the area and leave you and your kids enjoy your new toy completely safe!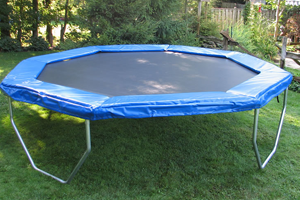 WE HAVE YEARS OF EXPERIENCE
Having done thousands of trampoline assembly, we have all the tools and knowledge to perform the job required by all kinds of trampolines!

CALL US:
OR SEND US YOUR MESSAGE AND GET A FREE QUOTE
Trampoline Assembly Basic Instructions
Trampoline Assembly can be a fun and a fast job. You are out on the fresh air and can enjoy some sunshine. Before you start to assemble your trampoline make sure that you have enough space for it. Trim down the trees and do not have anything leaning above the desired location. This can cause accidents. The ground where you will be assembling your trampoline should be even. Otherwise, your kids will be flying out like from a catapult. Open up your packaging and check if you have all the parts in the boxes. Set out the base of the trampoline and start the assembly. Watch our video for a feel of what you need to do first and how the trampoline should look at the end. Make sure that you tighten all the screws and you install the net properly. Your kids safety is the most important during trampoline assembly. Sometimes the lack of space, lack of assembly instructions and poor quality trampolines can make your trampoline assembly a long and frustrating experience. Generally speaking, the more expensive your trampoline is, the better the assembly instructions will be. If you find the trampoline installation too difficult and complicated, please give us a call. We are happy to do it for you!